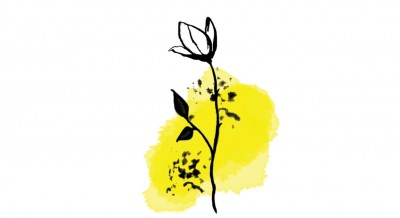 Temporary tattoo of a single rose in black ink against yellow paint splash.
This design was hand sketched in ink then painted and made into a temporary tattoo.
Will last 2-5 days.
Measures 2 inches high by 1 1/2 inches wide.
Comes in a set of 2
Designed in Canada.
Tags:- temporary tattoo, rose, fake tattoo, removable, yellow, back, watercolor, delicate, nature, easy to use, fast