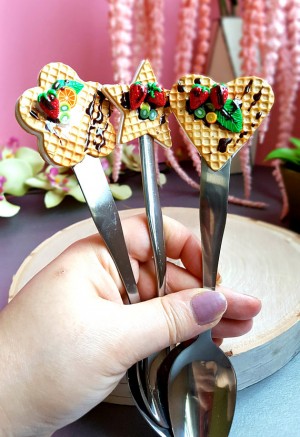 How amazing would this Waffle Spoon look in your morning coffee/tea mug? WAFFLES WAFFLES different shape to select from.
So delicious lookin' just makes you want to take a bite off.
This delicious Waffle Teaspoon can be purchase separately or together with a cup to match (see shop for mugs).
Tags:- polymer clay, polyer clay mug, waffles, unique gifts, unique mug, coffee mug, tea mug, cup